5 FUSION DISHES @ O2 CAFE WHICH YOU MUST TRY
Publish Date : Sep 1, 2017
Article By : Himanshi Daryani & Rakesh Dawani
Fusion has taken the food world by storm because of its possibilities. A lot of experiments have been done and the results have been remarkably delicious. Recently, Cafe O2 De La Ville launched their new menu which is full of fusion food & is an amalgamation of Indian with various cults & cuisines of the world. And the names of these dishes are intriguing enough to catch your attention, Bhutta-Broccoli Upma, Jeeravan Potato popcorn, Dahi bhalle ki kulfi, Keema dabeli & many others. Their biggest take has been experiment with liquid nitrogen and trust me it has been genuine success, especially the desserts. Listed below are 5 must haves from the new menu of Cafe O2.
Corn Chowder Paav Wala
Chowder is a soup of English origin, it is prepared with milk or cream and is thickened with various elements. This one is a broccoli-corn chowder soup. Creamy with a rich taste of corn, this soup is served in a hollow ball of multigrain bread which is freshly prepared at O2. The bread keeps the soup intact and holds its aromatic taste throughout. This soup is a fit monsoon dish.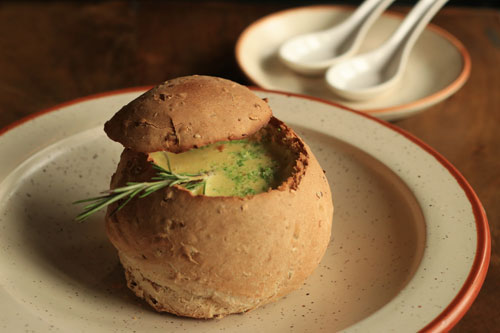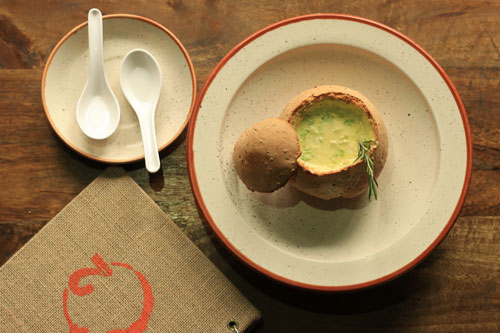 Dhokla Fry
Dhokla fried in oil. Normal. Dhokla fried in Liquid Nitrogen. Interesting!! Freshly prepared Dhokla fried in liquid nitrogen, crush-served on a bed of finely chopped onion-tomato, topped with chutneys, sev & pomegranate. This Gujarati frozen treat is a must try dish for everyone who loves dhokla.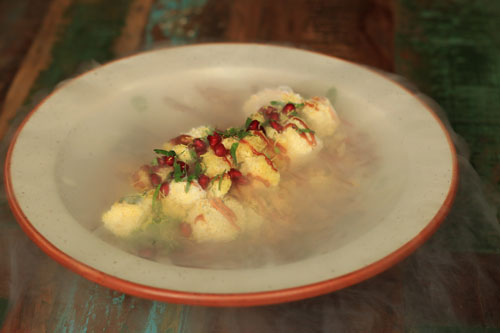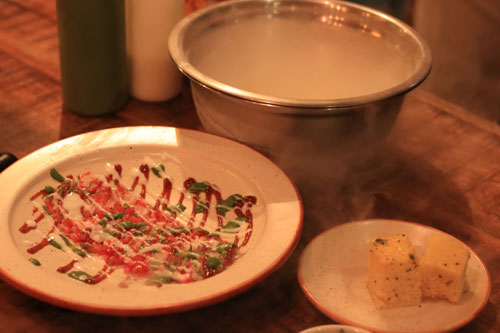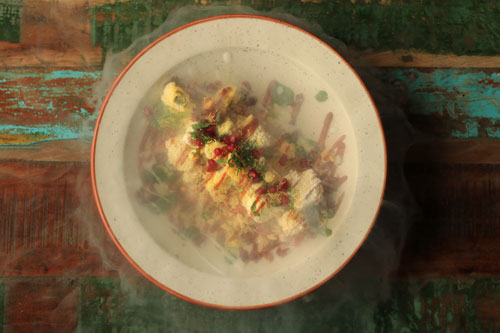 Maghai Paan Panna Cotta
Panna cotta is an Italian dessert of sweetened cream, its jelly-like & melts in mouth. Maghai Paan on the other end comes from the land of Varanasi. This fusion of Paan & Panna Cotta is an exhilarating treat to oneself. In this dish, Paan is first dipped into liquid nitrogen & then is served with flavoursome Panna Cotta. The freshness of paan combined with smoothness of Panna Cotta, WOW. #Twobigthumbsupforthis.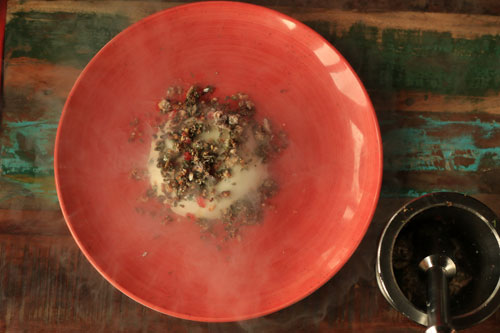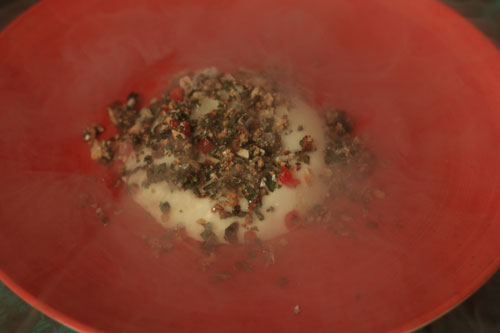 Red Velvet Kulfi Block
Everyone loves kulfi after all and when combined with red-velvet, this kulfi-block is every sweet tooth's glutton fantasy. Kulfi with red-velvet sponge inside, served with a red-velvet pastry which has hints of orange zest. As good & satisfying as it seems, its a soothing satisfaction to once satiety.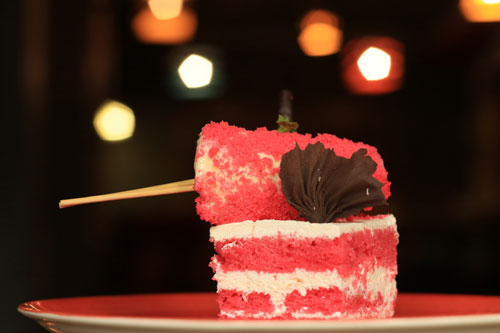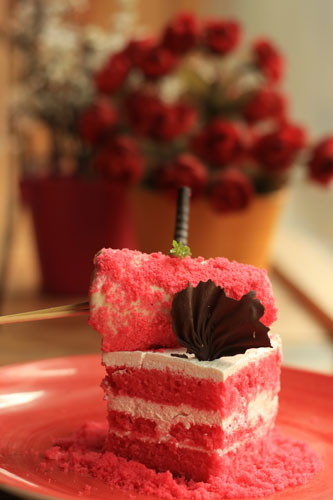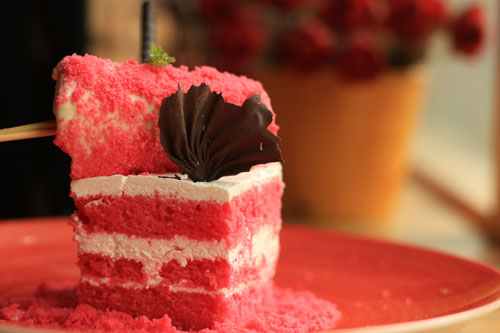 Tres 'Desi' Leches
This dessert combines 3 forms of milk- Kesar milk, Ras Malai & Shikanji. A well settled combination toothsome shikanji icecream with huge nitro-dipped ras malai complimented with warm ghevar & dressed with kesar milk. A typically Indian dish with a twist. One apt word to describe this dish would be Heavenly. Looks beautiful & tastes utterly delicious. #Twobigthumbsupfortherasmalai.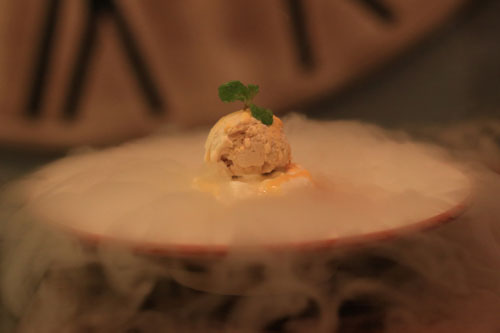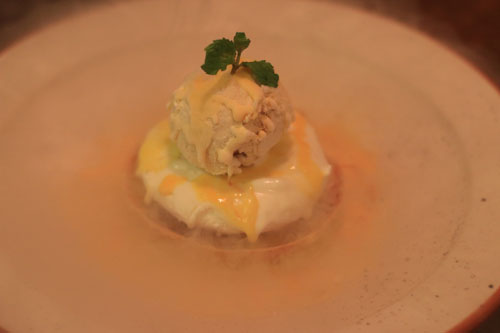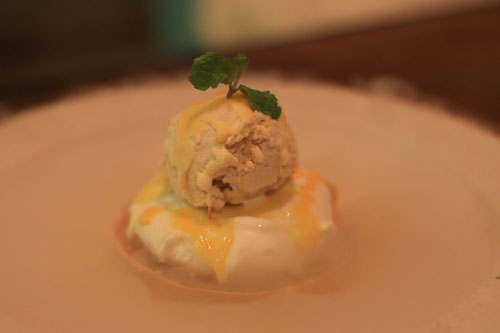 So these 5 are the ones you cannot miss out from Cafe O2's new menu. And not just these but many more dishes for a pallet-tickling treat.
Kudos to team O2 for putting up such an extraordinarily amazing menu!!